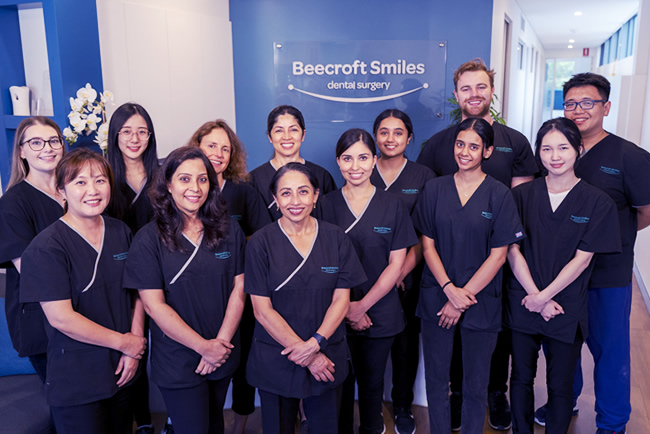 About Beecroft Smiles Dental Surgery
Putting a Smile On Your Face
At Beecroft Smiles Dental Surgery, our goal is to put a smile on your face. By the time you leave our office, we want you to feel delighted with the care you received and your results. We understand that many patients are apprehensive about visiting the dentist, and we strive to eliminate that apprehension with our gentle, caring approach to your dental health.
We treat many families, and our dentists are skilled at putting kids at ease—whether for their routine checkups and cleans, or for orthodontic treatments. We build a rapport with kids and take the time to answer questions and educate them about the importance of proper oral care. We want to help them keep their smile for life.
If you're ready to unlock a beautiful smile, you've come to the right place. At Beecroft Smiles Dental Surgery, we believe that the most beautiful smiles are created using custom cosmetic dentistry treatments. Our dedicated team is happy to provide a wide range of procedures to meet your dental health needs and craft the perfect smile for you.
Some of our most popular cosmetic services include:
We offer Opalescence® at-home teeth whitening treatments, so you can get the smile you want in the convenience of your own home.
We tailor cosmetic dentistry specifically to your needs and goals, and our dentists are happy to explain all of your options so you can make a fully informed decision that helps you achieve the smile you want at a price you can afford.
Getting the Care You Need
Many of our new patients are referrals from other patients who were delighted with the service we provided. We strive to provide the highest level of care in the most comfortable and enjoyable manner. From the moment you walk through the door, every member of our team is committed to ensuring you have the best dental experience possible.
MEET THE DENTIST
If you're looking for outstanding dental care in Beecroft, our team is ready to help. Book online or contact us today to schedule.

About Beecroft Smiles Dental Surgery | (02) 8411 2314