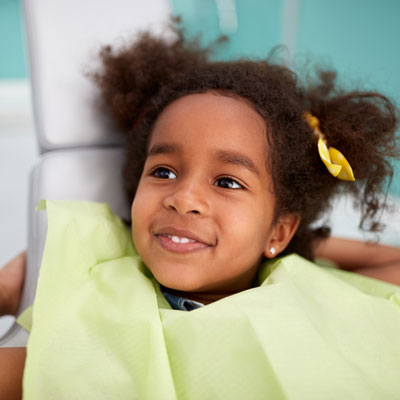 Children's Dentistry
At Beecroft Smiles Dental Surgery, we love to help our youngest patients achieve and maintain bright, healthy smiles through preventative dental care.
During the first visit, we may do a cleaning and a consultation. We'll let parents know if their child's teeth are erupting properly, if any issues are present, or if their child's baby tooth needs to be extracted to make way for the new ones. We can also discuss potential orthodontic treatment.
Services We Provide
Regular checkups and cleans
By bringing your child in every six months for a checkup and clean, we can identify any minor problems before they turn into bigger issues.
Fillings
Despite kids' best brushing and flossing efforts, they can still get cavities. We provide tooth-coloured fillings.
Fissure sealants
Fissure sealants are a safe and painless way to protect your child's teeth from tooth decay. These are "painted" onto your child's teeth, forming a protective barrier against food and bacteria.
Fluoride treatment
These treatments contain a high concentration of fluoride that a dentist or hygienist will apply to your child's teeth to improve tooth health and reduce the risk of cavities.
Providing Friendly Care That Put Kids at Ease
At our practice, our dentists and team are friendly and compassionate. They ensure that young patients feel at ease at every visit. We work hard to create a positive experience for every child, so that they keep coming back.
Whether one of our dental assistants tells a joke or makes a balloon out of a glove and draws a face on it, we always seek to keep kids engaged and at ease.
NEW PATIENTS
Each Child Receives a Reward Gift
At the end of your child's visit they will receive a takeaway pack branded to Beecroft Smiles Dental Surgery that contains Colgate items including toothpaste, a toothbrush, stickers and more!
FAQ
At what age should a parent bring their child in for a visit?
We have kids who come in between 3 and 4 years of age, and some come in at 2 ½ to 3 years of age for their first dental checkup.
Do you accept the Child Dental Benefits Schedule, and what does that include?
Yes, the CDBS provides individual benefits for an array of services, including examinations, X-rays, cleaning, fissure sealing, fillings, root canals and extractions.
To be eligible, a child must be between 2-17 years of age, and their family must receive Family Tax Benefit Part A or a relevant Australian Government payment. Eligible children will have access to a benefit cap of $1,013 over a two calendar year period.
Do you provide brushing and flossing instruction?
Yes.
Book an Appointment
Contact our Beecroft practice today to schedule an appointment for your child!

Children's Dentistry Beecroft, West Pennant Hills and Cheltenham NSW | (02) 8411 2314