Meet Dr Haily Liu, Dentist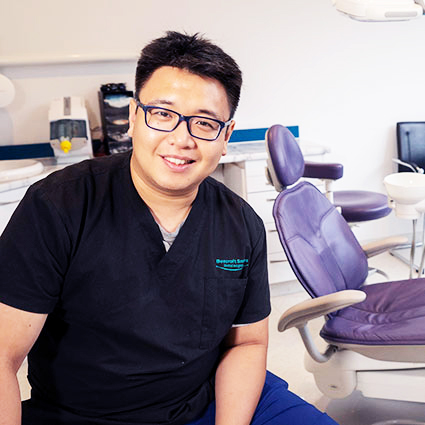 Dr Haily is a dedicated and experienced general dentist with a big smile and an easy laugh. He excels at giving personalised and easy to understand advice and makes sure there are no questions left unanswered before treatment. Dr Haily is multilingual and fluent in English, Cantonese and Mandarian.
Having practiced for a number of years Dr Haily has special interest in oral surgery and cosmetic dentistry. Ask him about dental implants, wisdom teeth issues and improving your smile!
OUR SERVICES

Outside of the dental clinic you'll find Dr Haily playing basketball, on a mountain bike or at the snow.
Book Today!
Dr Haily looks forward to meeting you, and hopes you book a visit with our practice soon.

Dr Haily Liu | (02) 8411 2314