Meet Dr Juri Heo, Dentist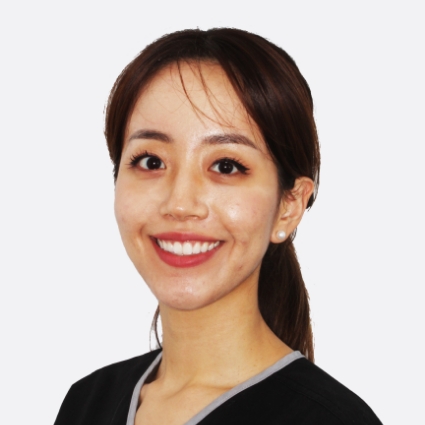 Dr Juri was inspired to become a dentist, as she always loved going to the dentist as a child. "After having orthodontic work completed, I saw significant improvement in self-esteem. I wanted to help others feel happy and confident." For Juri, the most fulfilling aspect of being a dentist is restoring healthy smiles and confidence.
To prepare for her dental career, Juri earned a Bachelor of Dental Science (Honours) from the University of Queensland in 2018. Juri enjoys all aspects of dentistry, but is particularly interested in extractions, root canal treatment and front tooth fillings. It's highly rewarding for her to be able to help her patients achieve a natural smile by replacing old fillings with tooth-coloured ones. Juri finds great fulfillment in helping patients achieve their short and long-term goals for their dental health.
She is passionate about furthering her education for the benefit of patients. Currently, she is undertaking dental implant courses.
Outside the Office
When Juri isn't caring for patients' smiles, she enjoys trying different cafes, sitting by the beach, playing the piano, and painting.
Get to know more about Juri when you visit us for your next appointment. We look forward to welcoming you into the practice. Contact us today!

Dr Juri Heo | (02) 8411 2314