Meet Dr Kashmina Farha, Dentist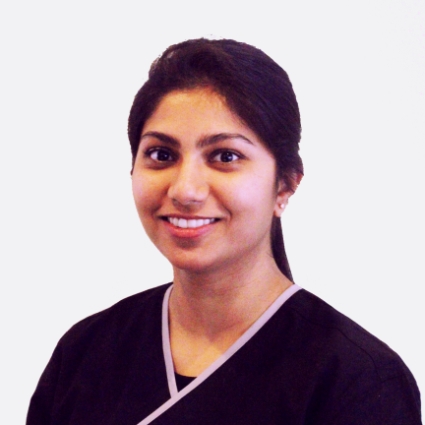 Kashmina is one of the dentists at Beecroft Smiles Dental Surgery where we aim to provide a friendly and comfortable environment to take care of your dental needs. Kashmina grew up locally, in Cheltenham and moved to Victoria where she graduated with a Masters in Dentistry from LaTrobe University. Since completing her study she has upskilled to be able to provide you and your family quality dental care with predictable outcomes.
She is passionate about all aspects of dentistry with a focus on pain relief – be it from tooth decay or tooth grinding. Kashmina believes in minimally invasive dentistry and preventative dentistry, she is committed to providing you with ongoing care and advice.
Head in to the Beecroft Smiles Dental Surgery to chat with Kashmina about a treatment plan to help you keep your teeth for life.
Outside the Office
Outside of dentistry, Kashmina relishes the opportunity to spend time surrounded by nature be it hiking, kayaking or snorkeling.
Get to know more about Dr Kashmina when you visit us for your next appointment. We look forward to welcoming you into the practice. Contact us today!

Dr Kashmina Farha | (02) 8411 2314