Sedation Dentistry/IV Sedation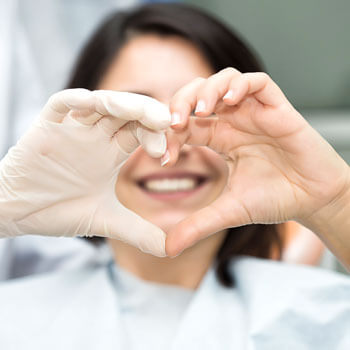 Understandably, many people have anxiety about getting dental work done. Perhaps you had a negative experience as a child that kept you from getting the dental care you need. The good news is that at Beecroft Smiles Dental Surgery we offer IV sedation that allows you to get the dental work you need done in complete comfort.
Some patients may have a low tolerance for pain. Others may be fidgety or have a severe gag reflex, which makes sitting in the chair challenging. IV sedation may also be used for those patients who require complex procedures (e.g. wisdom teeth extractions, surgical dental procedures and implants). IV sedation makes the procedure much more comfortable for the patient and dental practitioner if it is particularly lengthy or complex.
IV sedation can also be utilised for
general dentistry
too. If your anxiety is preventing you from getting a dental cleaning, you can also opt to be sedated for your six-monthly check ups as well.
What is IV Sedation?
Also referred to as twilight sedation, this type of sedation is a halfway point between being awake and asleep. A sedationist comes to the practice, and the anaesthetic is administered while you're in the dental chair.
Is IV Sedation Suitable For Me?
If you have any kind of fear of the dentist, discuss your sedation options with your dentist. He or she will take your medical history and ask you a few questions to determine if you have any risk factors.
What to Expect
Sedatives are given intravenously, to promote a state of deep relaxation or calmness. Once the sedative begins to work, you will be in a semi-conscious state and sufficiently relaxed to have your anaesthetic administered via needle – even if you previously had anxiety about needles. Depending on the sedative we use, it can take 30 seconds to 10 minutes to become sedated.
FAQ
No, instead you'll be pleasantly relaxed.
With IV sedation, you're not unconscious, as you would be if you were given general anaesthetic at a hospital before a surgery. You're still breathing yourself and can hear sounds. While you might feel very relaxed, you aren't actually asleep and if someone asks you to do something you will probably be able to respond to the request. After the procedure, you probably won't be able to recall much from the procedure.
When do you primarily use sedation dentistry?
We mainly use sedation dentistry for implants and wisdom teeth extractions. Implants are generally done while awake under local anaesthetic but there are some people who are highly anxious and request IV sedation.
Schedule a Consultation
Want to know more about sedation dentistry and how it can make your dental procedure more comfortable? Contact us today to book a consultation.
BOOK NOW

Sedation Dentistry Beecroft, West Pennant Hills and Cheltenham NSW | (02) 8411 2314