Teeth Whitening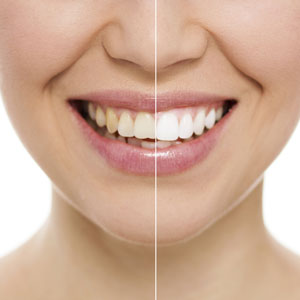 Do you avoid smiling for all those selfies or group photos? Maybe you tend to cover your mouth while talking due to tarnished teeth. Whether from drinking coffee or wine, using tobacco products or even the aging process, teeth can be stained over time.
Thanks to modern teeth whitening solutions in Beecroft, we can erase years of stains to reveal a gleaming, confident smile. At our practice, we use Opalescence teeth whitening. This take-home whitening option allows you to brighten your smile from the comfort of your home, when it's convenient for you.
NEW PATIENTS

We chose this brand because it gets exceptional results and features many options to fit all budgets and lifestyles. Many people can get their teeth 3-4 or 5-6 shades whiter. Two options are available at Beecroft Smiles Dental Surgery.
Customised
Opalescence take-home whitening gel is ideal for those who want many options. This brand comes in four different concentrations and three flavours. With this option, the trays are customised to each individual. Moulds will be taken at our practice to prepare your trays.
You can wear Opalescence for as little as 30 minutes per day—or even overnight. The cost for this option is $380. For future whitening, you can use the trays and purchase the gel from us.
Ready to go
As the professional alternative to over-the-counter whitening options, Opalescence Go is a simple, quick, and great-tasting way to begin a whitening treatment or for whitening touch-ups. With this option, no impressions or custom trays are needed. Opalescence Go comes with preloaded trays with whitening gel, so it's ready to use right out of the package.
Your dentist will provide you with complete instructions on how to use your whitening kit.
When it comes to teeth whitening, we recommend you begin in our practice versus whitening with a kit you'd purchase from the pharmacy. One of
our dentists
can let you know if you're a suitable candidate for teeth whitening.
People with yellowish teeth typically have better results than those with brownish or grayish hues. Also, it's important to note that whiteners have no effect on tooth-coloured composite fillings or teeth that are bonded. Therefore, whitening will make these teeth stand out from the ones that do whiten.
Are there any side effects?
Some people experience tooth sensitivity after using bleaching agents. This is usually temporary and goes away after completion of the whitening process. Others notice irritation of their gums, especially when the bleaching tray is not custom made and the gums come in contact with the bleaching agent.
If you experience any side effects, please let us know so we can advise you whether they are typical or not.
How long does it take to observe results?

At least two weeks.
How to Get Started
The first step in getting teeth whitening is scheduling a checkup and clean. At that visit, you can ask your dentist about teeth whitening. Your dentist can then assess your teeth to determine if teeth whitening is for you.
Contact Beecroft Smiles Dental Surgery and let us make your smile gleaming bright!
Offer expires on 31 January .
Individual promotions cannot be used in conjunction with any other promotion and are not suitable or redeemable for cash.
To redeem the promotion, the patient must mention the promotion when booking the appointment.
Services will only be provided if suitable and appropriate.
Additional treatment may be recommended at an additional cost. Any cost or treatment will be discussed with you before being carried out.
Prices are subject to change.

Teeth Whitening Beecroft, West Pennant Hills and Cheltenham NSW | (02) 8411 2314